The MHRS 5th & 6th-grade multi-age classroom is a place where children develop leadership skills and strong study habits. Individual students are encouraged to excel in all that they learn and receive group instruction, individual assistance, and small group learning.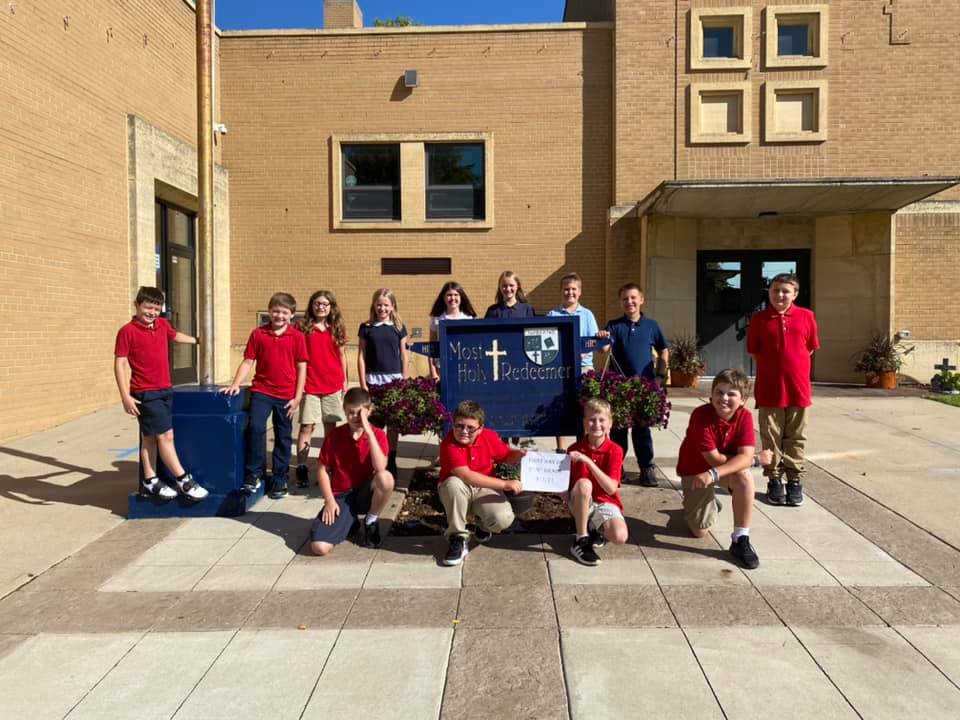 Students pray together daily and learn more about their faith through daily Catholic instruction, Sacraments, Bible lessons, Mass participation, and weekly Mass. We focus on developing a closer relationship with Christ that will last for the rest of their life.
Unique Attributes and Focus:
Academics: Strong emphasis on increasing student results in reading, writing, and mathematics. Students have science and social studies daily, Spanish language exploration, and daily faith instruction. STEM, as a class, is also introduced in 5th and 6th grade!
Specialists: Art, physical education, technology, band, and choir.
Faith: Prayer, Sacraments, Mass, and Bible stories
Leadership: Patrol; Mass participation; Mass Servers; 6th Grade DARE; Eagle Bluff; and Big Buddies.
Service: Projects throughout the school year.
Reading
This class includes one of the final parts of our reading series, Journeys. Students work within the various aspects of literacy. The routine week builds upon knowledge and develops our students. Students read numerous novels in a number of genres. They develop as readers through this multi-age classroom.
Spanish
Spanish 5/6 offers a broader perspective to students. Instructions heavily based in vocabulary, but works on grammar and Spanish conversational skills as well. The multi-age classroom gives students an opportunity to learn Spanish from one another as well as challenge themselves in the Spanish language.
Staff