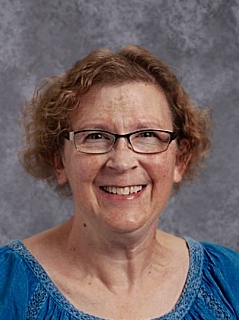 Mrs. Deb Trcka graduated from Mankato State University with a Bachelor of Science Degree in Elementary Education.
This year is Deb's thirtieth year teaching at Most Holy Redeemer School. She was the first Kindergarten teacher at MHRS, and helped to develop the program. Deb has been the teacher various grades and is currently teaching Kindergarten and Art 1-8.
Deb and her husband, Mark live outside of Montgomery. They have two grown children who like their dad, graduated from MHRS
When Deb is not in the classroom she does yard work at the family's dairy farm and is a part-time calf feeder. Deb and Mark are board members of the Rice County American Dairy Association. Together they are also backyard beekeepers and have been for over 15 years. In addition to farming and beekeeping, Deb does lots of mending, cooking, and laundry. She really enjoys sewing and tries to complete a few sewing projects each year.
Position: Kindergarten, K-8 Art
Email: [email protected]
Staff Category: Teachers